Tata Motors launches the INTRA V20; the new-generation compact truck, in Nepal
08-01-2021 Fri 16:04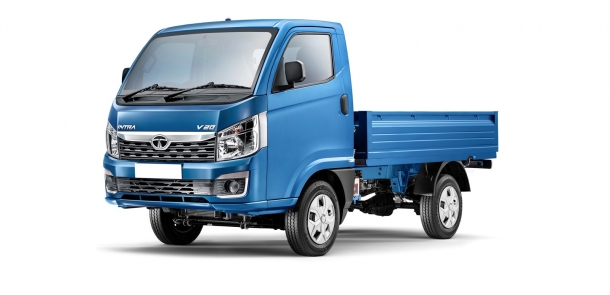 Key highlights:
Prices for the all-new Tata Intra V20 start at NPR 19.75 lakh
First compact truck, conceptualised and engineered on a new modular platform
Built on 'Premium Tough' design philosophy, Tata Intra not only looks modern and striking but is also the most stylish truck in the small commercial vehicle category
Tata Intra meets the evolving needs of the new age informed customer who seeks high revenues, low cost of ownership, and superior vehicle performance leading to prosperity
Featuring the revolutionary 'Walkthrough Cabin' layout for extra space and comfort on the inside
State of the art Engine technology with best in class 45% Gradeability
Engineered to offer higher profits with 1.1-ton payload capacity and low maintenance cost
Short turning radius allows easy maneuverability in high traffic intra-city trips
Kathmandu, 08 January 2021: Tata Motors, one of the world's leading automotive manufacturers, launched its newest smart compact truck, the Tata Intra V20, in Nepal, in association with its sole authorised distributor for the country, Sipradi Trading Pvt. Ltd. Designed on Tata Motors' 'Premium Tough' philosophy, this small truck provides power-packed performance and increased productivity, along with a safe and comfortable driving experience. The Intra V20 is priced starting from NPR 19.75 lakh. The compact truck will be supported by an extensive countrywide network for sales, service, and spare parts of Sipradi Trading Pvt Ltd in Nepal.
With its advanced design, the Tata Intra cabin offers additional space with its walkthrough cabin layout, better seating ergonomics, and an advanced digital instrument cluster. Equipped with a bigger load carrying area, higher load capacity of 1,100kg, and superior fuel efficiency and durability, this compact truck has been engineered to offer owners great profitability with the lower total cost of operations. It also has a short turning circle radius of 4.75m which allows it to negotiate narrow streets and tight corners with ease. The Tata Intra V20 is powered by a 1.4-litre diesel engine that develops 70bhp and 140Nm of torque and comes with a 'Gear Shift Advisor' to help achieve optimum fuel efficiency. Its 5-speed gearbox, with a cable shift mechanism, ensures smooth and hassle-free driving. The Tata Intra is ideal for road conditions in Nepal with its high ground clearance and best in class 45% gradeability.
The feature-rich Tata Intra is built securely on a hydro-formed chassis frame with a robust body shell cabin, which ensures increased structural strength, durability and provides lower NVH levels. It features an ergonomically-designed cabin with comfortable seats as well as a dashboard-mounted gear lever enables easy and fatigue-free driving even during long hours of driving. Its rugged and reliable aggregates account for an overall lower cost of maintenance and make it the best choice of vehicle in its category.
Speaking on the occasion, Mr. Rudrarup Maitra, Vice President – International Business, Commercial Vehicles Business Unit, Tata Motors Ltd. said, "Tata Motors' diverse and robust range of commercial vehicles has been well received by the people of Nepal and we will endeavour to continue to introduce newer models and variants. Tata Intra is an ideal product for customers who want to upgrade their commercial vehicles for higher business returns and lower Total Cost of Ownership (TCO), enabled by proven and reliable aggregates and driving comfort leading to longer, fatigue-free drives. With the launch of Tata Intra V20, we have brought forth a one-of-its-kind powerful and resilient model in the small commercial vehicle sector, ideal for customers who want maximum revenues, minimum maintenance costs, and a Modern & Comfortable cabin. We remain certain of the dedication and zeal with which Sipradi Trading Pvt. Ltd. will conduct sales and services for the all-new Intra, in continuation of the support they've extended to all our other models for many decades. We also believe Tata Intra V20 will provide its owners in Nepal with a best-in-class experience, building on Tata Motors' legacy of providing highly efficient and reliable products that ensure utmost customer satisfaction."
Expressing confidence, Mr. Siddhartha SJB Rana, Executive Chairman, Sipradi Trading Pvt. Ltd. said, "As a reputed brand in Nepal, our priority has always been to bring world-class products and provide best in class customer service. Our partnership with Tata Motors has resulted in successfully delivering a range of excellent vehicles in the market in the past few decades. With the launch of the Tata Intra V20, we continue our commitment to provide our customers with the vehicles that offer the best performance, affordability, and high efficiency. Tata Intra V20 is an expertly crafted compact truck with a lot of potential within the market in Nepal, and we are confident that it will be highly appreciated by the Nepalese citizens."
---
More Press Releases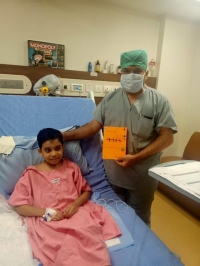 Nearly 50% patients in need of early liver transplant died during Covid-19 pandemic
36 minutes ago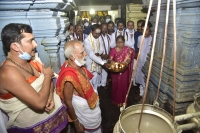 కాళేశ్వర ముక్తేశ్వర స్వామి దర్శనం చేసుకున్న సీఎం కేసీఆర్.. ఫోటోలు!
1 hour ago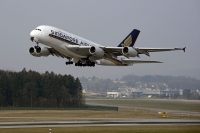 Singapore Airlines awarded highest diamond rating in global airline health and safety audit
1 hour ago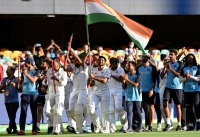 Telangana CM congratulates Indian Cricket team
2 hours ago
SOS Children's Villages of India Obtains Housing Plots for 41 Yenadi Tribal Families in Andhra Pradesh
2 hours ago
Club Mahindra launches its most awaited Jaipur and Arookutty Resort
2 hours ago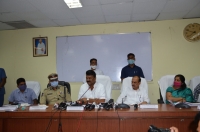 ప్రపంచ దేశాలకు కూడా కరోనా వ్యాక్సిన్ సరఫరా చేయడంలో హైదరాబాద్ ప్రధాన భూమికగా నిలుస్తుంది: మంత్రి తలసాని
20 hours ago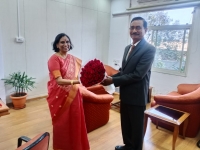 పీవీ నరసింహారావు వెటర్నరీ యూనివర్సిటీ వీసీగా బాధ్యతలు స్వీకరించిన డాక్టర్ వంగూరు రవీందర్ రెడ్డి
20 hours ago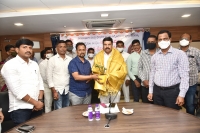 రైతులు, పేదల సంక్షేమమే లక్ష్యంగా పని చేయాలి: తెలంగాణ పౌరసరఫరాల సంస్థ చైర్మన్
20 hours ago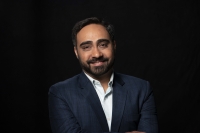 Tide, UK's leading business banking fintech picks India for its first overseas foray
20 hours ago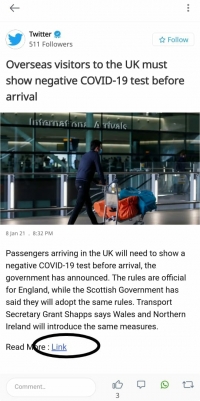 Dailyhunt partners with Twitter
20 hours ago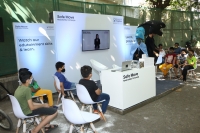 'Progress for Humanity'.. Hyundai Observes Road Safety Month
22 hours ago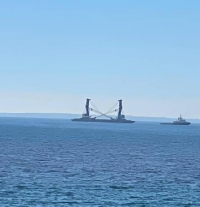 Government of India strengthens cargo handling capacity of Chabahar Port, Iran
23 hours ago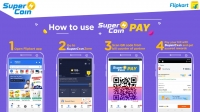 Flipkart introduces SuperCoin Pay
1 day ago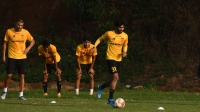 Hyderabad take on Odisha in a crucial tie at Fatorda
1 day ago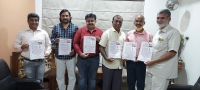 Round-table conference on Kumbh Sandesh on 20th of January
1 day ago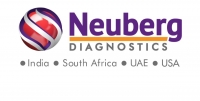 Neuberg Diagnostics gets ICMR approval to carry out COVID-19 tests in Noida, Salem, Vizag, and Kozhikode
1 day ago
Tata Motors partners with India's leading banks
1 day ago
India's celebrated sports champions renew their commitment with Herbalife Nutrition
1 day ago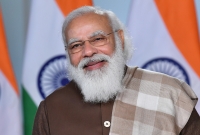 PM performs Bhoomi-Pooja of Ahmedabad Metro Rail Project Phase-II & Surat Metro Rail
1 day ago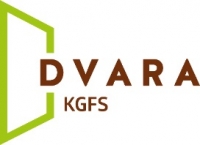 DVARA KGFS launched e-signatures for its customers
1 day ago
SAI International Education Group Launches SAI Home School
1 day ago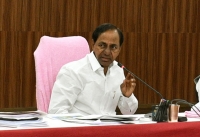 ప్రముఖ నిర్మాత వి.దొరస్వామి మృతి పట్ల సీఎం కేసీఆర్ సంతాపం
1 day ago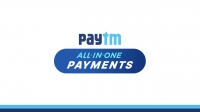 Paytm All-in-One Payment Gateway offers Zero fees on UPI payments to merchants
1 day ago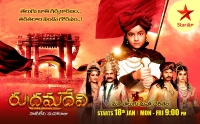 Witness Rani Rudrama Devi's Journey on 'Star Maa'
1 day ago