Pregnya media redefines infotainment launches new YouTube channel
05-01-2021 Tue 15:51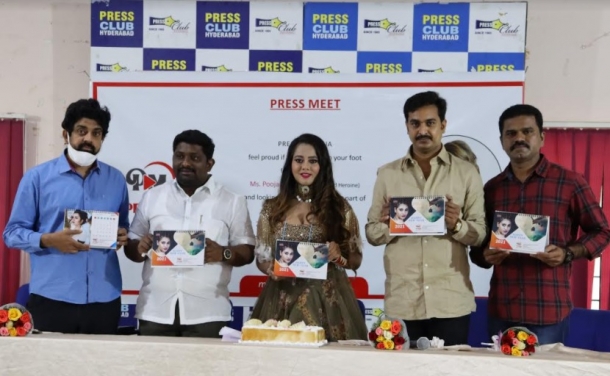 Defining Infotainment with latest across the world
Trends and informative videos, focuses on hot topics
Launches New Year 2021 calendar of Pregnya media
Hyderabad 5th January 2021 – Pregnya media announces the launch of its new infotainment YouTube channel, today. Bollywood actress and Tollywood fame Ms Pooja Prajapati graced the launching event as Chief Guest and unveiled the New Year calendar of Pregnya media at a Press Club, Somajeeguda. Mr.Saineni Lokesh, Managing Director, Pregnya Media welcomed and briefed about the Pregnya Media's new YouTube channel on the occasion.
Pregnya Media YouTube channel will highlight and focus an extensive range of informative subjects including cinema, education, current affairs, politics, health & fitness, beauty tips, Lifestyle, business, culture, spirituality, sports, social media and entertainment. With immense professional knowledge, Pregnya Media is committed to its passion and to make a positive sensational impact in the industry.
On the occasion, Bollywood actress Ms Pooja Prajapati unveiled the New Year 2021 calendar of Pregnya media and performed Sankranthi celebrations with much pomp and show. A cake cutting was arranged as a mark of great launch.
Speaking on the launch, Ms Pooja Prajapati, Bollywood actress said, "The tastes of people are changing in tune with the changing times. The infotainment sector is marching towards a radiant future. The sector of infotainment world over is achieving commendable Progress and heading towards a bright future. The YouTube channels are enjoying favorable response from the audience and patronage from people of all walks of life. This is encouraging to the sector. YouTube channels can gain respect and loving attention by presenting Innovative programs with fresh outlook and flavour intertwined with quality content and high-level production qualities.
She wished that the Pregnya Media launched by "Pregnya Group", a prestigious realtor in the sector of real estate will soon consolidate its base as a leading infotainment channel.
Briefing the media, Mr. Saineni Lokesh, Managing Director , Pregnya Media said, "We success in Real estate sector, we are excited to start and engage ourselves into infotainment sector. We have designed this you tube channel with an innovative concepts to create a trend in the infotainment world. Pregnya Media has made all the arrangements to utmost modern and, quality oriented programmes Our infotainment and knowledge-oriented channel provides variant programmes covering entertainment, cinemas, sports, politics, current affairs, health fitness, life style, beauty tips, business, culture and, spirituality. It will be telecast in tune with the latest trends and tastes of the viewers".
Sharing their views, Mr. Ravisankar Cherukuri and Mr. PVS Varma, Chief advisors of Pregnya Media said, "We will be showcasing our new channel as the most modern infotainment in the world. Backed by experience of seven eventful years in real estate sector with people's support and patronage, Pregnya Group will soon proclaim it's eminence in the mediascape"
---
More Press Releases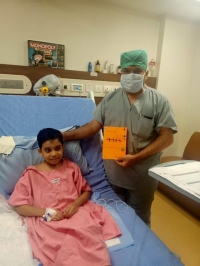 Nearly 50% patients in need of early liver transplant died during Covid-19 pandemic
52 minutes ago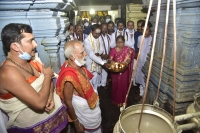 కాళేశ్వర ముక్తేశ్వర స్వామి దర్శనం చేసుకున్న సీఎం కేసీఆర్.. ఫోటోలు!
1 hour ago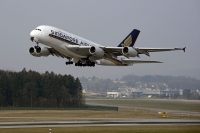 Singapore Airlines awarded highest diamond rating in global airline health and safety audit
1 hour ago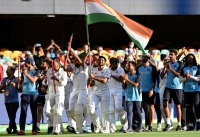 Telangana CM congratulates Indian Cricket team
2 hours ago
SOS Children's Villages of India Obtains Housing Plots for 41 Yenadi Tribal Families in Andhra Pradesh
2 hours ago
Club Mahindra launches its most awaited Jaipur and Arookutty Resort
3 hours ago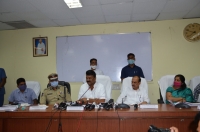 ప్రపంచ దేశాలకు కూడా కరోనా వ్యాక్సిన్ సరఫరా చేయడంలో హైదరాబాద్ ప్రధాన భూమికగా నిలుస్తుంది: మంత్రి తలసాని
20 hours ago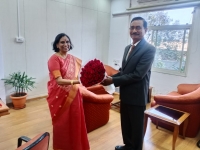 పీవీ నరసింహారావు వెటర్నరీ యూనివర్సిటీ వీసీగా బాధ్యతలు స్వీకరించిన డాక్టర్ వంగూరు రవీందర్ రెడ్డి
20 hours ago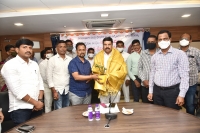 రైతులు, పేదల సంక్షేమమే లక్ష్యంగా పని చేయాలి: తెలంగాణ పౌరసరఫరాల సంస్థ చైర్మన్
20 hours ago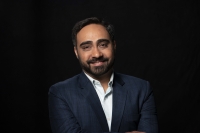 Tide, UK's leading business banking fintech picks India for its first overseas foray
20 hours ago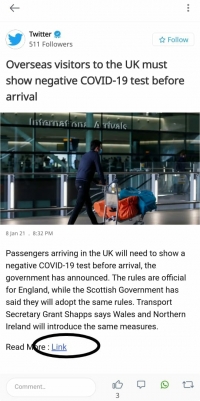 Dailyhunt partners with Twitter
20 hours ago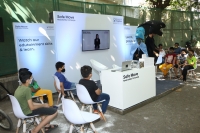 'Progress for Humanity'.. Hyundai Observes Road Safety Month
22 hours ago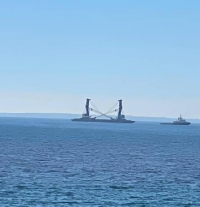 Government of India strengthens cargo handling capacity of Chabahar Port, Iran
1 day ago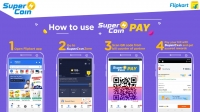 Flipkart introduces SuperCoin Pay
1 day ago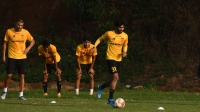 Hyderabad take on Odisha in a crucial tie at Fatorda
1 day ago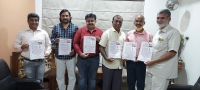 Round-table conference on Kumbh Sandesh on 20th of January
1 day ago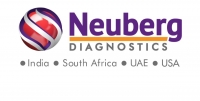 Neuberg Diagnostics gets ICMR approval to carry out COVID-19 tests in Noida, Salem, Vizag, and Kozhikode
1 day ago
Tata Motors partners with India's leading banks
1 day ago
India's celebrated sports champions renew their commitment with Herbalife Nutrition
1 day ago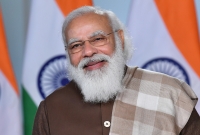 PM performs Bhoomi-Pooja of Ahmedabad Metro Rail Project Phase-II & Surat Metro Rail
1 day ago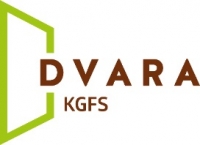 DVARA KGFS launched e-signatures for its customers
1 day ago
SAI International Education Group Launches SAI Home School
1 day ago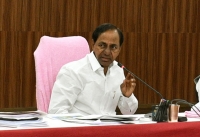 ప్రముఖ నిర్మాత వి.దొరస్వామి మృతి పట్ల సీఎం కేసీఆర్ సంతాపం
1 day ago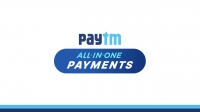 Paytm All-in-One Payment Gateway offers Zero fees on UPI payments to merchants
1 day ago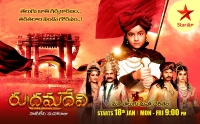 Witness Rani Rudrama Devi's Journey on 'Star Maa'
1 day ago