Piaggio India to commence the production of its much-awaited premium scooter Aprilia SXR 160 soon
26-11-2020 Thu 16:01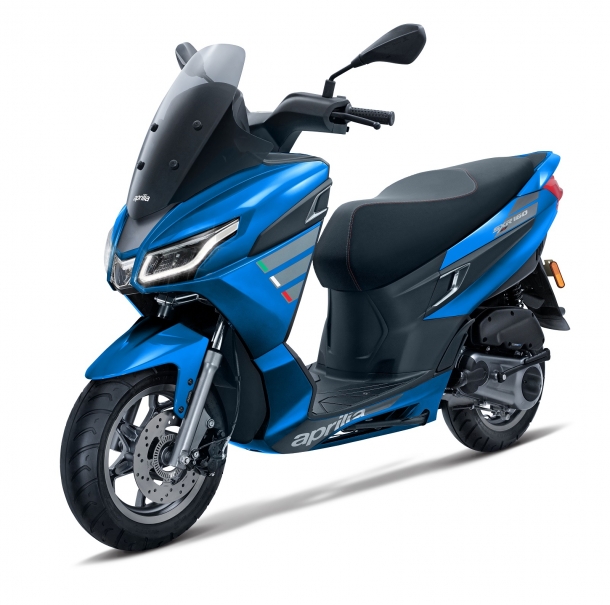 Fast expansion of dealer network to cater to distinguished customers with the new product range on cards
Piaggio India to start the production of the first batch of Aprilia SXR 160 at Baramati plant; scheduled to launch soon
Aprilia SXR 160 has been designed in Italy, specifically for India and is ready to set a new benchmark in the premium two-wheeler segment
SXR 160 maximizes with its premium style, high comfort and exhilarating performance of 160 CC BS VI, 3V fuel-injection clean emission engine technology
Pune, 26th November 2020: Piaggio India will soon commence the production of Aprilia SXR 160 at its Baramati plant, with the aim to launch the new premium scooter soon in Indian market to serve its distinguished customers. The much-awaited premium, Aprilia SXR 160 was first unveiled at Auto Expo 2020, Greater Noida. As one of the much appreciated and accolade winning scooter at Auto Expo, the Aprilia SXR 160 brings the first of its kind combination of style, performance and extraordinary comfort riding experience, coupled with great ergonomics. Designed in Italy for India, SXR 160 is set to create a new benchmark as a trendsetter with its unique next-generation appeal and technologically advanced features.
Aprilia SXR 160 incorporates Aprilia's latest global design language and will offer high premium experience along with bespoke performance, comfort and style. SXR 160 is set to create a new category in the premium scooter market. It is equipped with a high performance 160 CC BSVI, three valve Fuel Injection clean emission engine technology, that produces high power and torque to provide a great riding experience.
Its unique incomparable look is complemented with 3 coat HD body paint finish featuring Aprilia signature graphics paired with matt black design trims inserts along with dark chrome elements. The sharp body lines, geometric contours and high craftsmanship reflect the dynamic premium appeal of SXR 160. The wrap around LED technology twin crystal head lights and eye line position lights merges with front indicator blinkers to create its unique light play; the diamond reflection wrap around LED tail lights with integrated rear blinkers equally generates the much sought new age appeal.
To deliver the best riding experience and highest level of comfort, Aprilia SXR 160 offers bigger, longer, comfortable and ergonomic seats crafted in art leather suede feel detailed with special stitch pattern in grey and red threads., Ergonomically well-positioned and conveniently raised steering handle bar, along with feather touch switches enables the rider to operate the functionalities of the scooter without a stretch while riding. It's perfectly positioned seating enables rider's feet to touch the ground when required while starting, slowing down or waiting at the signal. Additionally, the dual telescope front suspension and adjustable rear suspension are tuned for smoother ride, however for riders who want to take the SXR 160 for a spin on different road surface can do so by adjusting the rear suspension.
Equipped with a large 210 cm sq. multifunctional all digital cluster that hosts multiple features. Customers can opt for the mobile connectivity accessory which connects an user's mobile to the scooter and helps them in locating it, raising security alarm when needed, and if need be, even immobilizing it. The SXR 160 comes with an Anti-Lock Braking System (ABS) along with ventilated disk brake and twin pots caliper hydraulic brakes, which delivers high braking performance.
Commenting on the occasion, Mr. Diego Graffi, Chairman and Managing Director, Piaggio India said, "We are extremely excited to soon introduce the highly anticipated unique premium proposition for our discerning customers. As promised at Auto Expo 2020, we are gearing up for the production of Aprilia SXR 160 in India, it is set to create a new unmatched experience with its highly innovative design that incorporates premium style, high comfort and best in class performance. It is unfolding a new chapter for the scooter category. To ensure that we bring this experience much closer to everyone, we are expanding our footprint of dealer network further in India by welcoming the premium mindset entrepreneurs to our most exciting dealership business model in their town."
To ensure convenience for consumers by offering the most premium product and purchase experience to its distinctive customers across India, Piaggio India has established in short time 250 dealerships and intends to further expand to 400+ dealerships.
---
More Press Releases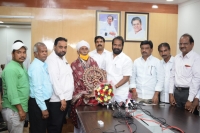 పద్మ శ్రీ గుస్సాడీ రాజు కనకరాజును అభినందించిన మంత్రులు శ్రీనివాస్ గౌడ్, సత్యవతి రాథోడ్
12 hours ago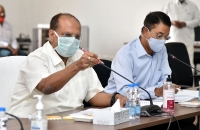 Telangana CS holds review meeting with officials on promotions
13 hours ago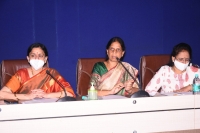 తల్లితండ్రుల సమ్మతి ఉంటేనే తరగతులకు అనుమతి: మంత్రి సబితా
13 hours ago
TCS iON Announces Winners of the 3rd Edition of its IntelliGem Contest
13 hours ago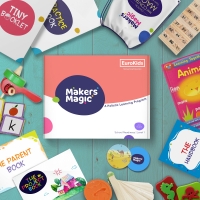 Makers Magic, the at-home Maker-Centered Learning Program, First time in India by EuroKids
13 hours ago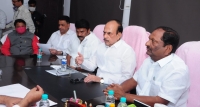 కొత్త సచివాలయంలో గుడి, మసీదు, చర్చిలను ప్రభుత్వమే నిర్మిస్తుంది: తెలంగాణ మంత్రులు
15 hours ago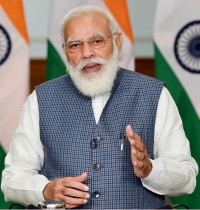 PM to address WEF's Davos Dialogue on 28th January
16 hours ago
Hero MotoCorp to ride into Mexico in partnership with Grupo salinas
16 hours ago

Customs wing role is crucial in country's economic development: Telangana Governor
17 hours ago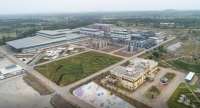 Asian Paints embraces the vision of digital India through its state-of-the-art paint manufacturing plants at Visakhapatnam and Mysuru
17 hours ago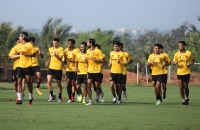 Hyderabad, Bengaluru square off in a big game at Vasco
18 hours ago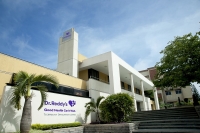 Dr. Reddy's and GRA announces Avigan Pivotal Studies Update
18 hours ago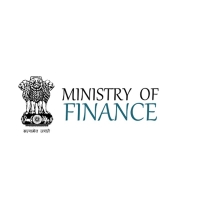 Government releases an amount of ₹12,351.5 crore to 18 States
19 hours ago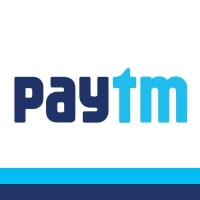 How Paytm Money accelerates wealth creation with its Direct Mutual Funds offering?
19 hours ago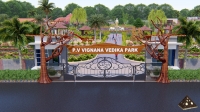 పీవీ విజ్ఞాన వేదిక డిజైన్ లను ఆవిష్కరించిన మంత్రి శ్రీనివాస్ గౌడ్
2 days ago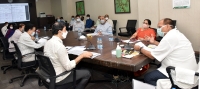 Telangana CS Somesh Kumar holds meeting with Officials on IT Grid Policy
2 days ago

Union Bank of India achieves another Milestone with IT integration of all branches of erstwhile Andhra Bank
2 days ago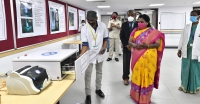 Vaccination is for protecting frontline warriors: Telangana Governor
2 days ago

Vote is a powerful instrument in the hands of people: AP Governor Biswa Bhusan Harichandan
2 days ago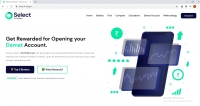 Fintech startup Finology launches 'Select'
2 days ago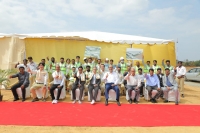 Panasonic Life Solutions India holds ground-breaking ceremony for its manufacturing unit in Sri City, AP
2 days ago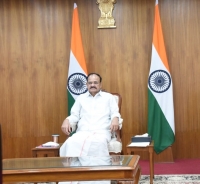 Vice President inaugurates two new facilities at Dr APJ Abdul Kalam Missile Complex in Hyderabad
2 days ago
Hyderabad held to a goalless draw by Jamshedpur
2 days ago

పాలమూరు - రంగారెడ్డి ప్రాజెక్టును ఈ ఏడాదిలోగా పూర్తి చేయాలి: సీఎం కేసీఆర్
4 days ago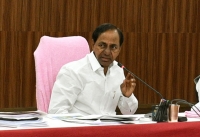 గ్రామ పంచాయతీ నుంచి రాష్ట్ర సచివాలయం వరకు మిషన్ భగీరథ నీటినే వినియోగించండి.. సీఎం కేసీఆర్ పిలుపు
4 days ago