British Council enters bilateral partnership with Telangana and Welsh governments for research and education exchange
11-11-2020 Wed 18:47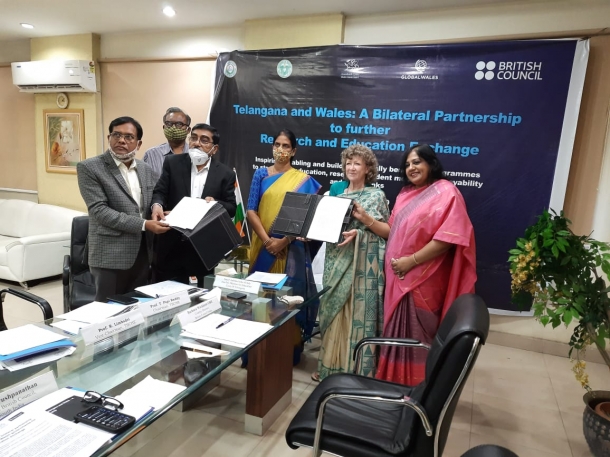 Memorandum of Understanding signed in the areas of innovation, entrepreneurship, and Science and Technology
Collaboration among higher education institutes from both nations to improve joint research output
Emphasis on student mobility and employability to create global opportunities for Telangana's youth
Hyderabad, 11 November 2020: The British Council along with the Hon'ble Education Minister, Government of Telangana, P. Sabitha Indra Reddy and the Education Minister of Wales, Government of Wales, Ms Kirsty Williams MS, today signed a Memorandum of Understanding (MoU) to further bilateral research and education exchange between both the entities. The MoU will facilitate the development of collaborative and mutually beneficial programmes in Telangana and contribute to increased research and social linkages in the field of Higher Education between the two entities.
The MoU is a result of longstanding collaboration between the Telangana government and the UK. Over the last few years, the British Council, the UK's international organisation for cultural relations and educational opportunities, and the Telangana State Higher Education Council (TSHEC) have been collaborating to achieve Telangana's knowledge and employment ambitions for its youth.
In October 2018, British Council South India, and the Government of Telangana, signed an MoU on strengthening Education and cultural cooperation in Telangana by creating opportunities for young people in the State. This key partnership was followed by a high-level delegation of UK universities vice-chancellors to India in September 2019 as part of British Council's UK-India Education Research Initiative (UKIERI) programme. As an outcome of the state MoU and the VC delegation, the Welsh government and the Telangana State Higher Education Council, are now moving forward, to ensure that the both the State's higher education teams work on deepening and enhancing the existing relationship and work on mutually beneficial areas of interest in the field of Education.
The key areas of interest include promoting research, entrepreneurship, and innovation, university partnerships including areas of Science and Technology and improving employability and skills among students in Telangana.
Ms Kirsty Williams MS, Education Minister of Wales, Government of Wales, said "I am delighted to sign this Memorandum of Understanding on cooperation in Higher Education between the Welsh Government and the Government of Telangana. This is a hugely important symbol of our developing and deepening relationship. I know that our Universities, and HE sector, more widely, are keen to further develop partnerships in Telangana in key areas of interest and research strength. Through this MoU and our strategic partnership with Global Wales, I see real scope for developing research partnerships, student and academic exchanges that will mutually benefit both Wales and Telangana, now and in future."
Barbara Wickham OBE, Director India, British Council, said, "We are delighted to work with the governments of Telangana and Wales. This first of its kind partnership between an Indian state and Wales will help strengthen international exchange between the higher education sectors of India and the UK, leading to greater research, innovation and stronger education systems. This partnership will further support our existing initiatives such as UKIERI and Newton Bhabha and create more education and employment opportunities for the aspiring, young people of Telangana."
Janaka Pushpanathan, Director, South India, said, "We are very pleased with the signing of this MoU. For more than a decade, the British Council has worked with the Telangana Government, faculty and students in the higher education sector. Over 40% of Telangana's population is in the employable 18-40 age bracket, and we are confident that this MoU will provide impetus to the ambitions of Telangana's youth who aspire to be a part of a global workforce. We look forward to our continued partnership with the Telangana government and to be able to enable collaboration between higher education institutes in Telangana and Wales to improve education and research outcomes, impacting student employability."
P. Sabitha Indra Reddy, The Hon'ble Education Minister, Government of Telangana, said "I am delighted by the MoU between the Governments. The MoU will improve students' access to quality education, skills and employability, by providing them with the right research and entrepreneurial skills. The programmes planned under the MoU will ensure long-lasting academic and social linkages with the higher education institutions in Wales. Through this initiative, I am confident that this bilateral partnership will be able to foster a brighter future for Telangana's students."
Talking about the partnership, Prof. T. Papi Reddy, Chairman of Telangana State Higher Education Council, said "Education is a priority for the Government of Telangana and a gateway for our students to excel on the world stage. We value the continued support of the British Council and the Government of Wales in partnering with us on building mutually beneficial programmes to strengthen education, research, and employability among our students. The Welsh Government's global outlook and expertise are invaluable, and we look forward to partnering with them."
Prof. R. Limbadri, Vice Chairman, Telangana State Higher Education Council, said, "We are thankful to the Welsh Government and to the British Council for honouring this alliance with the Government of Telangana on transforming the education system in the State. The programmes will ensure that our students are trained as per the global assessment standards and can forge longstanding educational and social links with Wales."
---
More Press Releases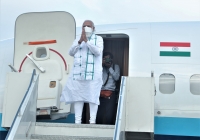 PM reviews vaccine development and manufacturing process at 3 facilities
10 hours ago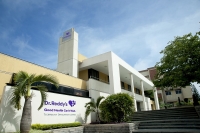 Dr. Reddy's to acquire select Anti-Allergy brands from Glenmark in Russia, Ukraine, Kazakhstan and Uzbekistan
10 hours ago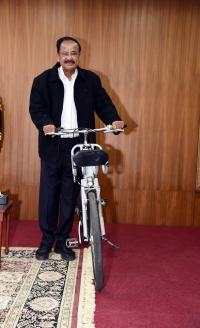 Vice President calls for promoting cycling culture and creating exclusive cycling tracks in cities
10 hours ago

India will be the global leader in the production and supply of Covid-19 vaccine: Telangana Governor
10 hours ago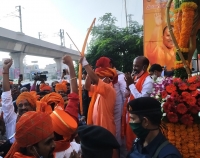 UP CM Yogi Adityanath received with a rousing welcome in Hyderabad
11 hours ago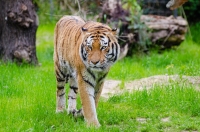 శంషాబాద్ ప్రాంతంలో పెద్ద పులి సంచారం అంటూ ప్రచారం.. తప్పుడు సమాచారమని తేల్చిన అటవీ శాఖ
16 hours ago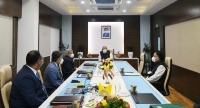 PM visits Zydus Biotech Park in Ahmedabad
18 hours ago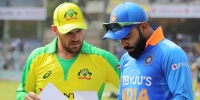 WinZO becomes the official Co-Powered Sponsor in India-Australia Series on Sony Liv
1 day ago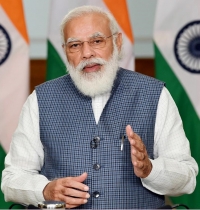 Prime Minister Speaks to the UK PM Boris Johnson
1 day ago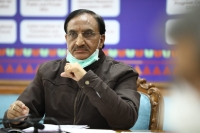 Union Education Minister releases a compilation of initiatives by School Education Department during COVID-19 pandemic
1 day ago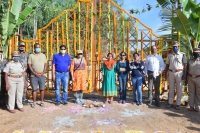 హైదరాబాద్ వాసులకు అందుబాటులోకి వచ్చిన మరో అర్బన్ ఫారెస్ట్ పార్క్
1 day ago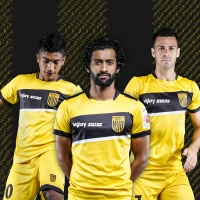 Hyderabad FC announce Vijay Sales as Associate Sponsor
1 day ago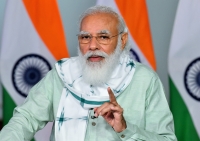 PM to visit Vaccine facilities in three cities tomorrow
1 day ago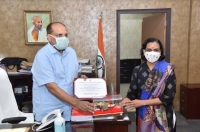 CS Somesh Kumar congratulates Fisheries Department
1 day ago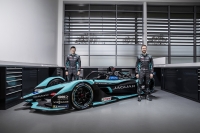 Jaguar racing unveil Jaguar I-Type 5 race car ahead of new formula E campaign
1 day ago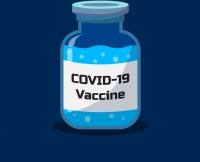 RDIF and Hetero agree to produce over 100 million doses of the Sputnik V vaccine in India
1 day ago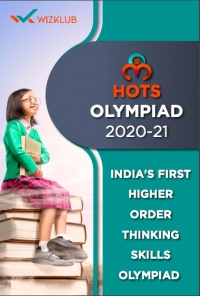 WizKlub launches HOTS Olympiad for cognitive skills in young kids
1 day ago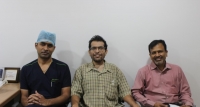 Doctors at Medicover Hospitals treat a rare deformity to help a Gujarat patient 'stand straight' after 15 years
1 day ago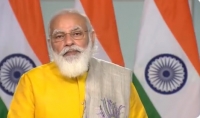 PM condoles loss of lives due to hospital fire in Rajkot
1 day ago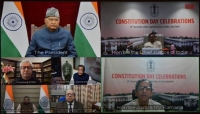 President of India Virtually Inaugurates Constitution Day Celebrations of Supreme Court
2 days ago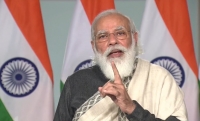 PM Inaugurates RE-Invest 2020
2 days ago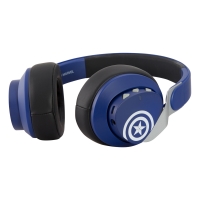 RECONNECT Launches "Disney|Marvel - Fan at Heart" collection
2 days ago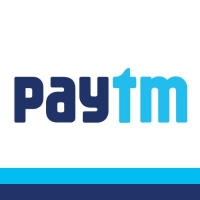 Paytm Announces 0% Fee on Unlimited Wallet payments for Merchants
2 days ago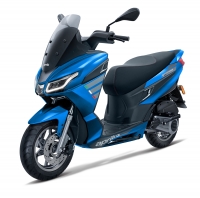 Piaggio India to commence the production of its much-awaited premium scooter Aprilia SXR 160 soon
2 days ago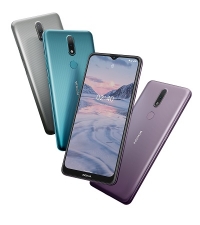 Nokia 2.4 launches with an AI-powered camera, two days of battery life1
2 days ago