You can be choosy about bank accounts
24-04-2016 Sun 10:57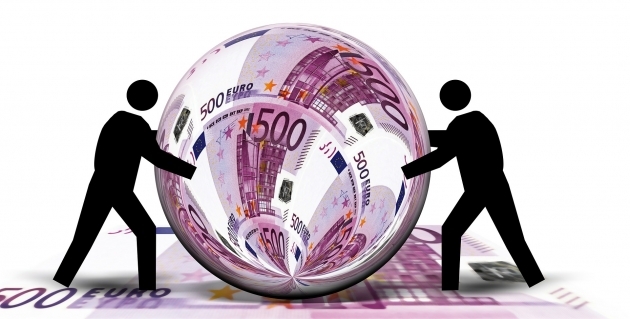 There are different accounts in banks like savings, current, deposit and others. There is no limit on having a number of bank acccounts. Anyone can have any number of accounts. If you know about the different accounts available, you will be in a position of selecting the right one. In this article, we try to provide you with the information on different accounts.
Savings Account
Individuals, Hindu undivided family and non-governmental organisations can only open the account as per the present rules. Joint account can also be opened by partnering with others. There is a facility of giving Power of Attorney so that one can manage the account on behalf of others. One must maintain the minimum balance always. If any customer fails to maintain the minimum balance, the banks may impose penalties ranging from Rs.30 to Rs.750 on the customers.The rate of interest ranges from 4 to 6 percent and it differs from bank to bank. Nowadays, the banks are offering its customers the facilities of ATM-cum-Debit card, internet banking, mobile banking and cheque book. The customers can also get lockers facility. The banks are offering different facilities to their customers who maintain high balance in their respective accounts. So many cheque books, free demand drafts, internet banking and others are the kind of facilities available.
For temporary needs
It is better to keep money in banks rather than at home. If you can keep your money in savings account, you can withdraw money through debit cards at any time. However, keeping much money in the savings account is not good either. This is because the interest rate on money in savings account is lesser than inflation. So, you are advised not to keep more money in banks than that is needed for the daily needs of a month.
Auto Sweep Account
This kind of account helps those persons who want to maintain high balance along with keeping up the benefits of a savings account. This is because the banks convert excessive amount on the minimum balance into deposits and pay interest rates on them. Due to this, one can get more benefit than the savings account. Some banks are considering excessive amount over the minimum amount of Rs.10,000 as a deposit. This excessive amount is different for different banks. It may be Rs. 5,000 for one bank, Rs.10,000 for another bank and others.
In this aspect too, the rules are different for different banks. Some banks are considering one year as the time period and some banks are paying interest even for one day. Some banks are giving interest rates applicable to ordinary savings bank account if the amount is withdrawn from the deposit before the fixed time period. So, you are advised to know all the existing rules before changing over to auto sweep account.
Salary Account
Banks like salary accounts much. Salaries are being deposited every month into the account and several persons won't withdraw the money immediately and keep it for a long time. These persons withdraw money only when there is a necessity of money and that too in small amounts. In this way, the banks have some form of benefit. In fact, these are zero balance accounts. No one can get this account on their own and the organisations will have some form of arrangement with the banks and open the accounts on behalf of their employees. There are too many benefits with salary account. Every bank is giving so many additional benefits with the titles like premium, priority, salary, salary plus, platinum and others to the holders of this account.
For example, HDFC bank is providing several benefits like regular salary account, classic salary account, premium salary account and others. All these are zero balance accounts only. If anyone did shopping for Rs.100 with his debit card, one rupee will be returned back to their account by the bank. Further, free personal accident insurance coverage and zero balance account for one of the family members are being offered by several banks. Further, one can withdraw money upto Rs.75,000 from own bank ATMs and other bank ATMs in a day (The amount is only Rs.30,000 in public sector banks). In case of shopping, one can spend upto Rs.1,75,000 through debit card in a day. One can get all these details http://www.hdfcbank.com/personal/products/accounts-and-deposits/salary-accounts
Yes Bank is offering its customers smart salary advantage, smart salary exclusive and smart salary platinum. One can get all those details at https://www.yesbank.in/branch-banking/personal/smart-salary-account/smart-salary-account-Smart-salary-advantage-account.html
Zero balance, free ATM, debit card (without annual charges), multi city cheque, overdraft (withdrawing money upto five times the salary of the account holder), monthly account statement to e-mail, free SMS alerts, collecting cheques at your home, giving cheque and demand drafts and so many other facilities are being offered by banks nowadays.
Current account
Current accounts are convenient for business persons and those who make daily transactions. In these accounts, there is no limit for depositing and withdrawing money. Similarly, there is no limit on cheque books too. One of the main benefits of current account is one can do daily transactions. Banks also offer its customers OD facility based on the past history of the customers. It means that one can withdraw more amount than that of the balance. However, one has to maintain a minimum balance ranging from Rs.5,000 to Rs.25,000 in current accounts. The banks do not pay any interest on this minimum balance.
OD on deposit
For example, there is a balance of Rs.20,000 in your account and the deposit document is kept at your home and you need money urgently. In such cases, the deposit document will be much useful. Then you can go to the issuing bank with this document and open OD account there. The bank will consider this Rs.20,000 deposit document as surety and give you the loan upto 90 percent on it. The amount can be deposited in the OD account once you got back the amount. If you fail to pay back the amount in the prescribed time limit for any reason, the deposit will be cancelled and it will be considered as loan. Cheque book, internet banking and debit card facilities are also available for OD account.
Joint Accounts
Either or Survivor : There are so many types in joint accounts. This is one of them only. Any two persons can operate the account. Further, both the persons can have their own nominees. After the death of the account holder, the nominee will be paid the amount if any. One of the remaining account holders can continue the account then.
Anyone or Survivor : This is similar to the above account. But, the account can be operated by more than two persons here. The account holders can be wife, mother and father. If any of the account holders is dead, the remaining persons can continue the account without any problem.
Former or Survivor : In this account, the first account holder has to operate the account. The second account holder will have the facility of operating the account only when the first account holder is dead.
Later or Survivor : Here, the second account holder has to operate the account. The first one will have the chance only when the second account holder is dead.
Jointly : Any transaction has to be done jointly and has the consent of both the account holders. If anyone of them is dead, the remaining person has no right to continue the account. However, the remaining amount in the account will be given to the remaining person.
Jointly or Survivor : In this type of account, two persons can jointly operate the account. If one of them is dead, the account can be transferred to the remaining person. Here, one of the joint account holders can be removed or a new account holder can be added. However, the consent of both the joint account holders is needed to do so.
Minor accounts
Bank accounts can also be operated on behalf of the minors. One of the parents or guardian are permitted to operate the account till the minor reaches the age of 10 years. After that, the minor can operate the account independently. But, there are some restrictions on doing the kind of transactions. If the minor wants to do any transaction, he must sign on a declaration stating that he will run the account even after attaining the age of 18 years.
Senior Citizens Accounts
The same rules that apply for others are applicable for senior citizens too. But, the senior citizens will have the facility of an additional interest ranging from 0.5 to 0.75. The Government of India permitted these persons to open Senior Citizens Savings Scheme Account in banks.
Senior Citizens Saving Scheme
This is a deposit scheme valid for the persons over the age of 60 years. Till now, this scheme is available in post offices only. Union Finance Minister Arun Jaitley extended the scheme to banks too in this year's Central Budget. Under this scheme, these persons will be paid an interest of 8.6 percent on their deposts for every three months. This is exempted from Income-tax. However, the scheme is open for those persons too who have completed the age of 55 years. But, they must be the persons who had opted for voluntary retirement. He can join the scheme with his life partner. But, the first account holder must be a senior citizen. The amount that can be deposited ranges from Rs.1,000 to Rs. 15 lakhs. Hindu undivided family and NRIs can't join the scheme. The validity of the scheme is five years and it can be extended to three years thereafter.
Recurring deposit
As per the scheme, the customer has to deposit a minimum amount every month and get interest on it. The minimum amount can be even Rs.100 and this amount is different from bank to bank. All the banks and post offices are offering the facility. However, the type of acoount in banks has more advantages than that in post offices. The term can be anywhere between six months and 10 years. The interest on recurring deposits is same as that of fixed deposits. Several banks are calculating the interest for every three months and adding it to the principal. The senior citizens can get an additional interest of 0.5 percent.
Even though the banks are offering the facility of withdrawing the money before the term, they will impose a cut in it. Some banks are offering its customers the facility of OD after one year on the amount that was deposited in the year. This means, a customer can withdraw an amount of about Rs.20,000 if the amount that was deposited is Rs.24,000. However, this amount has to be paid back and the interest rate will be more than 1 or 2 percent over the deposit rate. Accounts can be opened on behalf of individuals and minors. Further, the accounts can be opened by NRIs too. Some banks are implementing TDS on the interest earned and some banks are exempting the same. So, the individuals have to pay Income-tax by showing the same in their personal income.
Flexi Recurring Deposit
Flexi RD account is nothing but the ordinary RD account with some additional features. For example, if anyone opens this account with an amount of Rs.1,000 for a period of 10 years, such persons have to deposit Rs. 1,000 every month before the given date. However, you have the facility of depositing an additional amount at anytime. The interest rate existing on that day is applicable to that additional amount. For the initial amount too, the interest rate that is existing on that day is applicable. Some banks are not imposing penalty even though flexi RD accounts are closed down before the term. Due to the existing competition, all the banks are competing to give the offers like this.
One or Two Accounts only ?
The expert advice is such that one should not have more than two bank accounts. If the number of accounts is high, it will be difficult to monitor all the transactions. You have to bear annual charges too on all the debit cards. It is not an easy thing to remember all the usernames and passwords of online accounts. There is no problem if the accounts are of zero balance. But, it will be a problem if the minimum balance has to be maintained in all those accounts for a longer period. The experts advise that one should have only two accounts. One account for salary and another for payments. The salary amount has to be transferred to another account immediately after it was deposited by the employer. It is not a wise thing to maintain so many accounts to avoid Income-tax. This is because, all the banks are asking its customers the PAN number. The Income-tax officials can know everything with this number.
---
More Articles

Joint life insurance policy for couple...how beneficial?
2 years ago

Are you using the right charger for your phone? Check out
2 years ago

Shoot amazing videos with mobile phone
2 years ago

How to delete, block emails in Gmail?
2 years ago

Are your eyes healthy? Identify eye problems this way
2 years ago

Government services at your fingertips with these apps
2 years ago

Ways to increase height: Any options?
2 years ago

Life after death…what organs can be donated…give life to how many?
2 years ago

Phones costlier than Apple iPhone
2 years ago

Hyderabad Metro Rail halts..facilities in stations
2 years ago

Green peas curry...tasty for chapattis, paratas
2 years ago

Age for insurance cover. Need it for 100 years?
2 years ago

Shares that will go up in 2018; recommended by brokers
2 years ago

These are New Year resolutions of celebrities...what about us?
2 years ago

LIC policy that protects you from cancer... less premium, more protection
2 years ago

What do kids like... what they don't?
2 years ago

Lens resolution and not pixels make the difference in camera...unknown facts
2 years ago

What is the truth about North Korea?
2 years ago

Open zero balance account in any bank
2 years ago

Separate test for each health problem... what is known in which test?
2 years ago

Do this to increase life of phone battery, backup
2 years ago

New scooters that will arrive at your doorstep soon
2 years ago

Health insurance from banks... less premium...how worthy?
2 years ago

Has your smart phone slowed down? Here are tips to speed it up
2 years ago

Dental plaque formation, causes and care
2 years ago

Cholesterol is good...But when is it bad?
2 years ago

Make tasty panipuri at home
2 years ago

P2P platforms help easy lending, borrowing
2 years ago

Why Apple iPhone is expensive? Want it for less price?
2 years ago

Tips to cool down your heated smart phone
3 years ago

Which is better...own or rented house?
3 years ago

App that listens and types in Telugu
3 years ago

Jaundice could be dangerous if neglected
3 years ago

Sponge cake in a jiffy...no oven...with and without eggs
3 years ago

What happens when you don't repay loans
3 years ago

Yogurt, curd, dessert, paneer, cheese...what's the difference?
3 years ago

IT dept. eagle eye on bank deposits... what to do?
3 years ago

Google Tej app...transfer funds in a jiffy
3 years ago

Truths about money, you must know
3 years ago

Huge benefits with Multani Mitti
3 years ago